The participants slowly woke up this morning, sharing stories, actions, right- and wrong decisions of last night in Aarhus. The hostel offered a wonderful breakfast in the same area some of us had been playing mini-golf the night before. Having a croissant next to the creatively shaped artificial grass was outstanding. The morning was filled with free time so everyone scattered throughout the city, checking out the harbour, shopping malls and coffee bars.
Around noon, the group gathered at the hostel again to grab our luggage and follow our bus driver Theo to the bus parked nearby. While the group cheerfully sang 'We love you Theo, we do… We love you Theo, we do… We love you Theo, we do… Theo we love you', the temperate man from Twente could not resist a little smile of joy while helping us store the suitcases in the bus.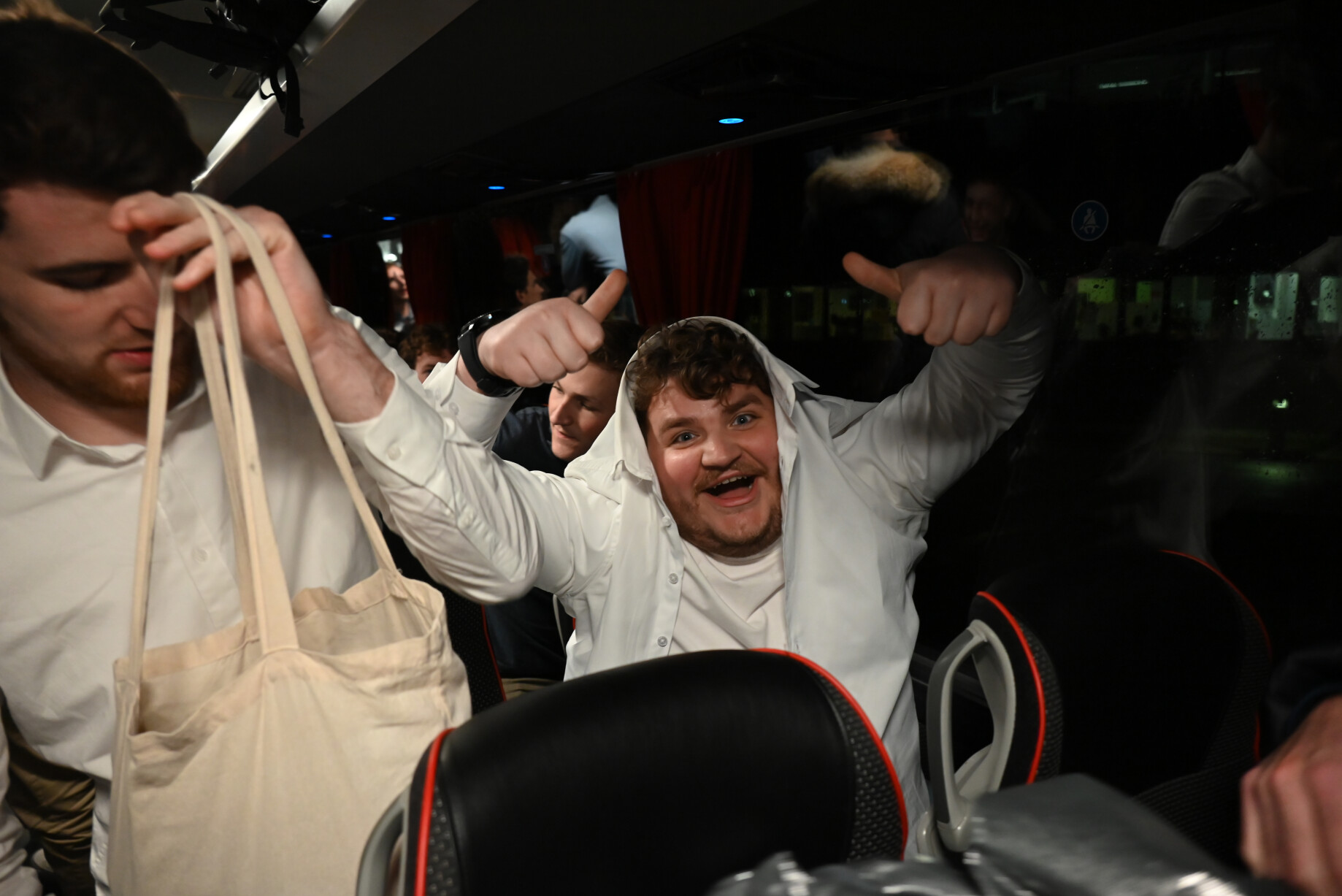 Next stop was Fredericia, home to Energinet. The transmission system operator of the Danish government welcomed us to their impressive headquarters. Transmission system engineer Jesper introduced us to the company and gave an insight into the Danish energy network. The ambitious vision of Energinet was presented. They aim to increase renewable energy resources by about five times the current amount by 2050. The story of Jesper gave a cool perspective and the more technical presentations we saw at Vestas yesterday allowed us to ask critical questions.
After a short break with coffee and traditional Danish traestammer pastry, Kirsten took the floor to tell us about Open Data. Energinet believes that it can accelerate the energy transition around the world by sharing data about their grid. It can be checked at:
https://www.energidataservice.dk/
Supporting research in power grids all over the world, improving models with renewable energy sources and pushing Denmark to be the precursor and proof of the energy transition, Energinet is inspiring. Although not as technically interesting as Vestas giving a peek in their kitchen, the afternoon was fun.
We drove from Fredericia to Copenhagen to arrive at the next hostel, Next House. Everyone enjoyed the pizza buffet from the eatery in the hostel. With a tight schedule, we took the bus right after dinner to the bar of the DTU called Kaelderbaren. We enjoyed a drink together with some DTU students there. Matthieu and Simon were even invited behind the bar to draft a beer themselves. Before we knew it, the Kaelderbaren closed and we already had to get back to the Hostel. Tired and satisfied most participants went to sleep. Getting ready for a full day of exploring Copenhagen.